HOSPITALITY DESIGN
LOTUS RESORT & SPA
PROJECT SCOPE: A 10,000 square foot hotel lobby, restaurant, and spa for a unique luxury resort in Tengboche, Nepal, at the foothills of Mount Everest.

CONCEPT STATEMENT: Located at the top of the world, Lotus Resort and Spa embodies the serenity and beauty of the majestic Himalayas. Elegant ethereal surroundings and individualized service are designed to attain mind-body rejuvenation. An extended stay is encouraged; immerse oneself in the culture and natural beauty and commence the discovery as gracious Sherpa staff guide your way. Lotus is more than a destination for vacation; it is a destination for life.

PROJECT DESCRIPTION: The lobby, restaurant, and spa of this luxury resort were designed to encourage and enhance an extended stay. Typical guests include the mountain climber post ascent of Mount Everest, family members of climbers, or any individual seeking immersion into the culture and beauty of the Himalayas. Lotus Resort provides multiple opportunities for both quiet contemplation or companionship.

Natural resources of Nepal used throughout include sandalwood and quartz. Featured design elements drawing from the rich culture of the region include the endless knot motif and salvaged antiquities such as a temple entry way and transom. Complementary contemporary elements with a similar spiritual quality include double doors by Phillip Lloyd Powell and a communal dining table by George Nakashima.
---
PROCESS IMAGES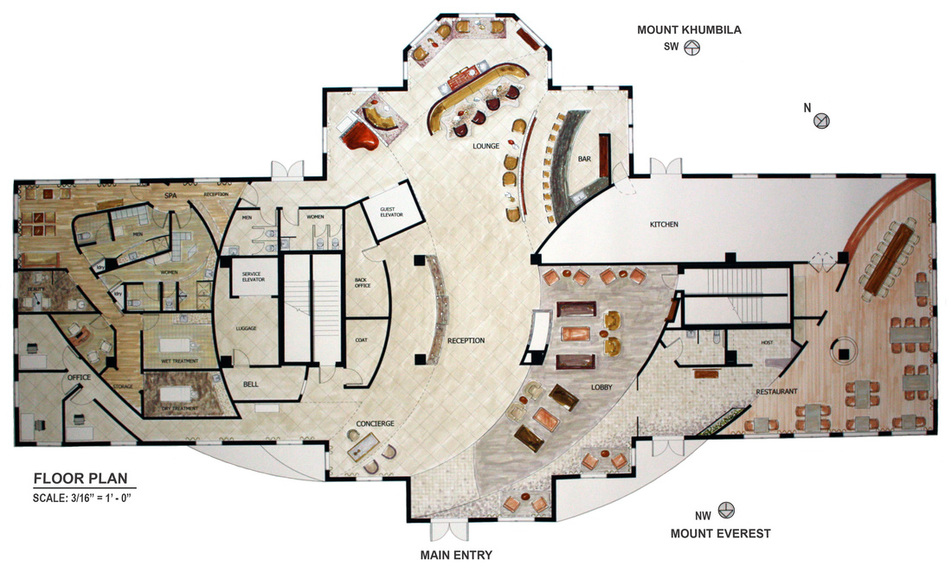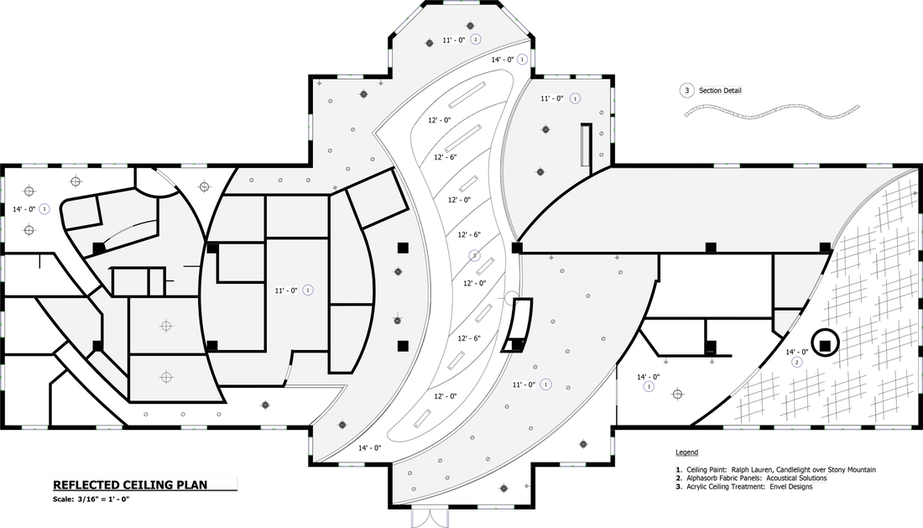 ---